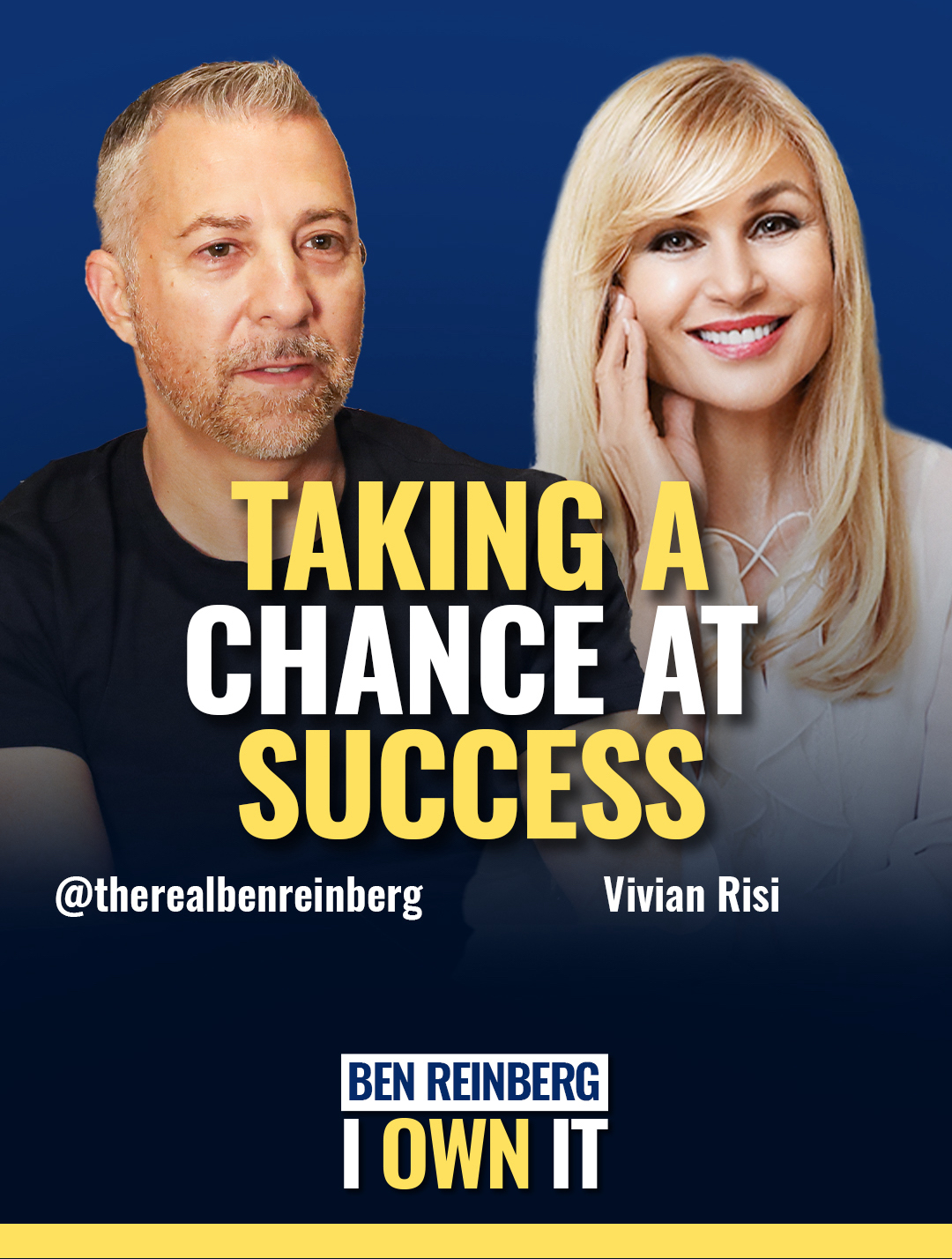 Listen in on my session for the I Own It Podcast, hosted by commercial Real Estate mogul Ben Reinberg, where we discuss all things success, the journey, and the importance of lifelong learning!
In the fast-paced world of real estate, success stories are aplenty. But few can articulate the journey quite like entrepreneur and Broker-of-Record Vivian Risi, as she sat down as a guest on the "I Own It" podcast with Ben Greenberg last June to share her story and wisdom.
From facing personal and professional hardships to building a thriving brokerage office, Vivian's journey has been anything but a vertical climb. In this blog post, we scratch the surface of the story of Vivian Risi and how she overcame adversity to achieve greatness in the world of real estate.
Check out the video above for the full interview.
Weathering the Storm
At a time when everything seemed to crumble around her, Vivian Risi found herself at rock bottom. She had lost her home and faced financial hardship and instability. Down, but certainly not out for the count, Vivian refused to accept her circumstance and wallow in self-pity. With the unshakable motivation of supporting her family, Vivian knew there was no time to waste. She embraced the challenge head-on, knowing that brighter days lay just beyond the horizon.
A Passion For Real Estate
Vivian Risi's passion for real estate was evident from the start. As a struggling realtor, she had experienced both the highs and lows of the industry. Despite the market downturn in 1989, Vivian remained optimistic. She tapped into her purpose by helping others and discovered her aptitude for managing the office. Little did she know that this would set her on a path to create something extraordinary.
Seizing Opportunities
When circumstances forced Vivian to make a life-altering decision, she saw an opportunity where others saw uncertainty. With sheer determination and persuasive skills, Vivian proposed a deal to buy the office she managed. Though some quick-thinking and persuasive negotiation, she established terms that allowed her to take on this new challenge. Vivian embraced the idea of creating something out of nothing, recognizing the untapped potential in the location and the talented realtors she had under her wing.
The Journey to Success
Vivian Risi's journey was not without its obstacles. From lacking a broker's license to juggling the responsibilities of managing the company, she faced numerous hurdles. However, Vivian's unwavering commitment and resourcefulness enabled her to overcome these challenges. Over time, she transformed the struggling office into a thriving brokerage, expanding to multiple locations and growing her team to over a thousand realtors.
Balancing Personal and Professional Growth
Vivian Risi's story underscores the importance of balancing personal and professional growth. She firmly believes that success in one's personal life is essential for thriving in business, and vice versa. As a single mother, Vivian was quick to recognize the value of time-management and the delicate art of working toward a balance between family and business. Her dedication to her family and her drive to be the best version of herself laid the foundation for her success.
Inspiring Others
Vivian Risi's accomplishments as a single mother and entrepreneur are truly inspiring. Her ability to overcome adversity and create opportunities where none seemed to exist serves as an example for aspiring entrepreneurs and professionals in the real estate industry. Vivian's story resonates with individuals facing their own challenges, reminding them that with determination, perseverance, and the willingness to seize opportunities, success is within reach.
Conclusion
Vivian's story is one rooted in the power of living your purpose and working toward goals of significance. It is Vivian's belief that with the right mindset and a willingness to do the work, we can all achieve greatness.